Respected Office Movers in Western Canada. We're COR certified
Family-owned and operated since 1938, we pride ourselves on being one of the largest and most respected office movers in Western Canada.
Our full-time moving coordinators, combined with our experienced staff and specialized equipment have made Highland the choice of hundreds of Alberta companies.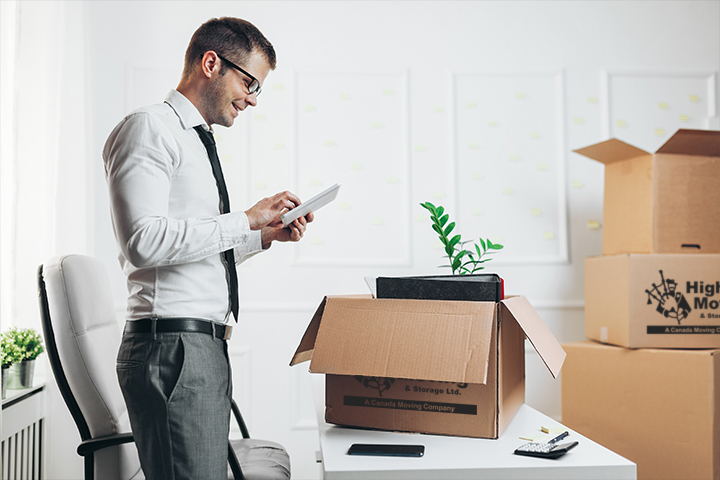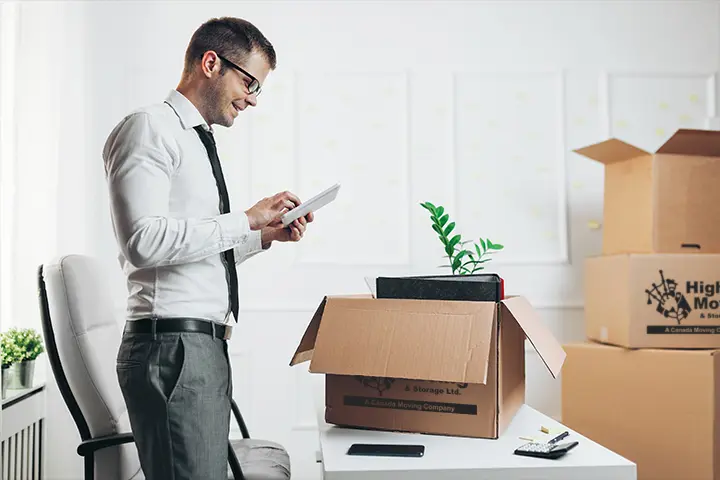 From companies ranging from one-person operations to those among Canada's largest, we are dedicated to providing your company with a relocation that is quick and efficient at a competitive price.
Highland takes the stress out of office moving
There is no doubt that moving a business is a stressful and mission-critical event. Irreplaceable records must be transferred securely, delicate office machines moved with care – all with minimal disruption to your employees and work routine. To ensure your office relocation is efficient, cost effective and trouble-free, it is essential you choose the right office moving company for the job, one that has the experience and knowledge to execute a problem-free office move.
Estimating, planning and attention to detail
We Are Proud to Announce That We Are COR Certified!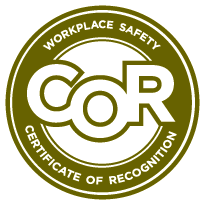 The first step in your successful office move will be to obtain a detailed and accurate estimate from one of our qualified and experienced moving consultants. This same consultant will be in contact with you and keep you informed throughout every stage of your move.
After carefully assessing your needs, we will provide you with a detailed moving plan including the number of people and trucks you will need and how long you can expect your move to take.
Our moving consultant will forecast any possible problems and implement steps to avoid them. Your consultant will also develop a strategy that will factor in access points, elevators, parking, stairs and loading ramps, and take note of any special equipment that may be needed for your move.
Peace of mind - packing office equipment and special handling
Packing desk contents: Highland will provide you with coloured labels to keep track of each item that is to be moved. Proper identification and labeling will speed up the moving process and ensure correct placement at your new office.
Sustainable packing bins: Highland uses plastic office moving bins for packing files and desk contents. Although we recommend packing be done by our professionals, moving boxes and bins are available to rent if you and your employees wish to pack the contents yourselves.
Moving filing systems and libraries: Highland also has numerous "file carts" for the transfer of libraries and large filing systems. As well as reducing packing time, these carts allow for continuous access to your files and ensure a completely organized file transfer.
Moving computer equipment: Highland uses special computer dollies, designed to protect and carry up to 12 machines at a time. Our air-ride trucks and special handling equipment will give you peace of mind when moving your sensitive office equipment.
Third party services - we know the experts to call
We often call in outside experts to perform special services. Extra-large items may have to be moved on the top of an elevator, or particularly heavy items such as safes may need rigging and winching by professionals. We have established relationships with specialty service providers.
Our moving consultants know who to call to get these jobs done most effectively.
Protecting Your Goods
Because of the many precautions we take to safeguard the contents of your office in our care, only a small number of our customers have a need to file a claim. We are nonetheless human, and upon occasion, mistakes do happen.
We want to make sure you are fully protected during your move, so when moving with Highland, you can choose to purchase a valuation option that protects you, including special certificate insurance for high-value items.
Highland is one of the most trusted names in office moving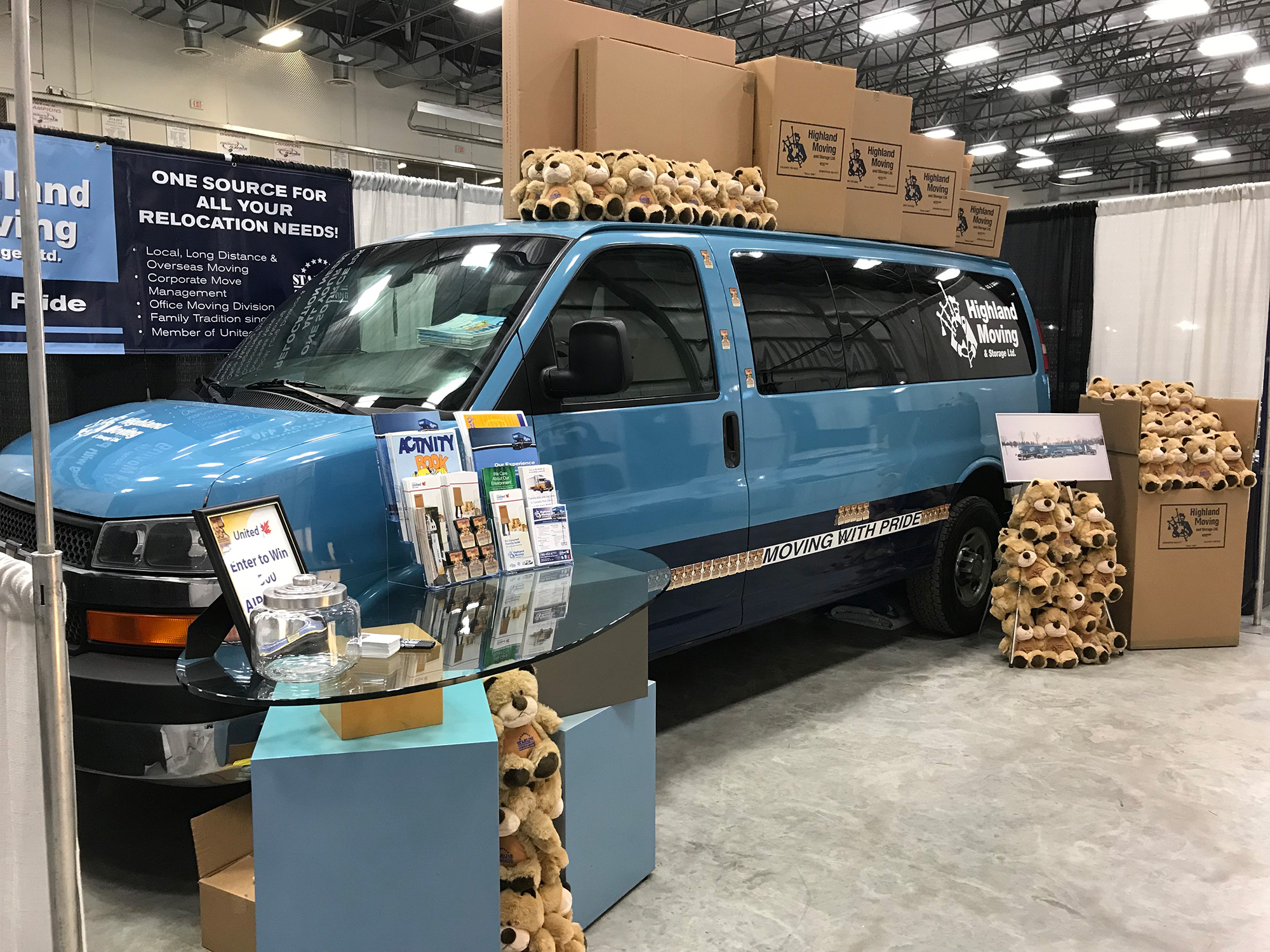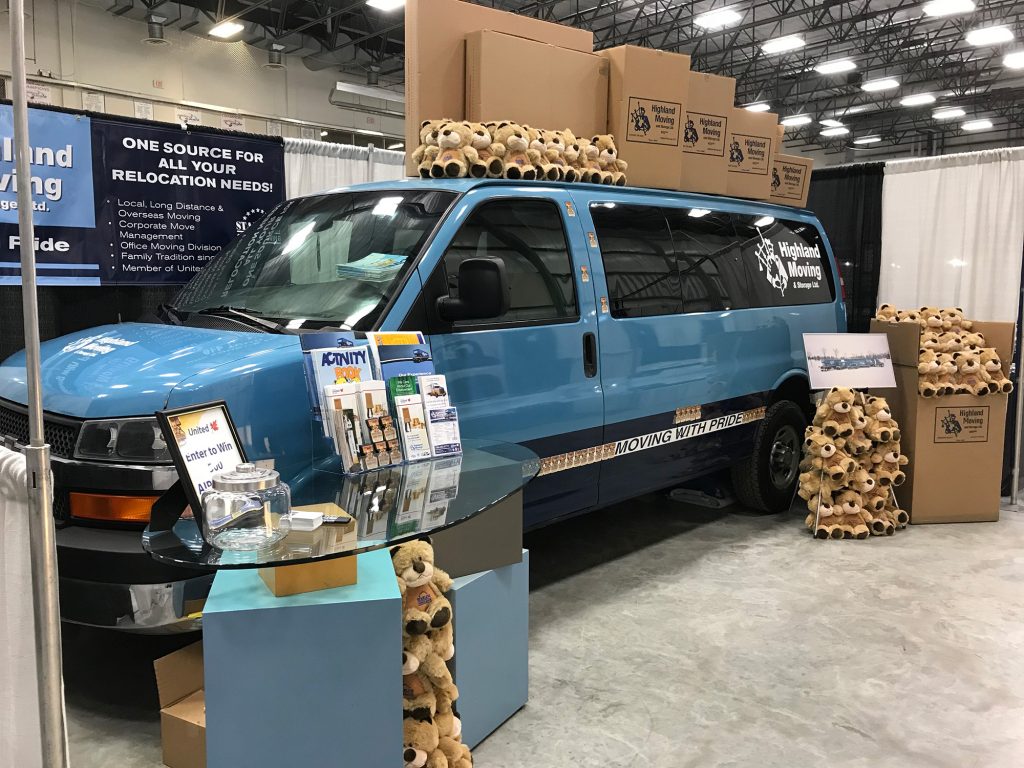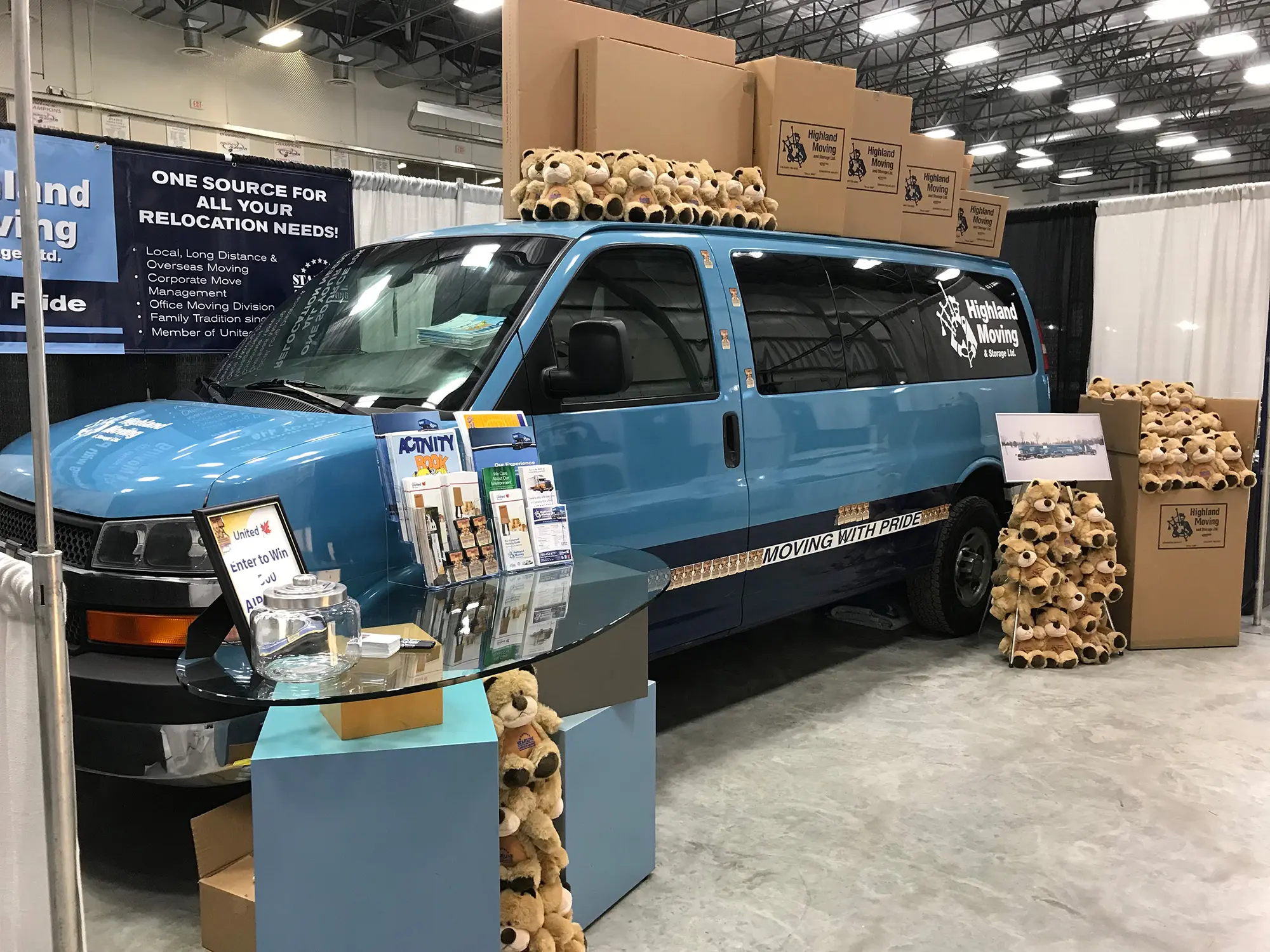 Our local office moving department specializes in exceptional corporate relocations. Highland Moving understands that commercial moving can't afford major disruptions, long periods of downtime or compromised breaches of security. Your upcoming local office move needs to be carefully planned and executed.
Want to learn more about local office moving? We have a complimentary Corporate Relocation Guide available for our clients. This detailed guide contains important corporate moving information for you and your employees.
Advantages of Highland's direct retail home delivery service:
Blanket wrapped: All furniture is blanket-wrapped; so there's no need for in-store wrapping or crating.
Direct to home delivery: Furniture is delivered directly into the residence and placed where the customer needs.
Two man crews: Our crews can handle any size furniture delivery.
Set up service: Experienced moving crews are trained and equipped to unwrap, assemble and place furniture.
Point of sale scheduling: Customers can be advised of delivery dates and pricing at point of sale.
Timed deliveries: We will contact your customer in advance of delivery.
Local Home Delivery Service: For companies that require professional deliveries locally and in surrounding areas, we offer the additional support you need. Highland can set up a schedule based on volume and timelines that will ease the pressure on your everyday local delivery service. As every situation is unique, our services are available at an hourly rate or on a "by the piece" basis.
White Glove Home Delivery Service: Highland's direct to home delivery service offers Alberta furniture and electronic retailers a "white glove" option for out-of-town customers. Retailers can coordinate a delivery with their customer right at point of sale with schedules and pricing viewed on line.
Contract Delivery Service: Highland offers a complete outsourced home-delivery service. We will provide you with as many professionally manned trucks as you require to supplement or expand your delivery service.
Long Distance Delivery Service: Our fleet travels to virtually every corner of Alberta each week. We also service B.C. and Saskatchewan several times per month. Your deliveries can piggy-back on our already-scheduled runs to keep your costs to a minimum while still providing professional home delivery and set up.
For more information on our home delivery services, please contact us in Edmonton at 780.453.6777 or in Calgary at 403.720.3222 and ask to speak to our Home Delivery team.
Relocating an office can be an overwhelming experience for companies. Highland's Calgary office movers take the stress out of your corporate move with our certified corporate relocation services. Highland Moving has 83 years worth of Calgary office moving experience. Regardless of the size of your organization, we can support you with all of your office moving needs.
With each Highland office move in Calgary, we keep our clients well informed throughout the entire office move process. We promise to take the time to know your specific corporate moving requirements and deadlines and to exceed your expectations with our outstanding Highland moving services. At the end of the day, our corporate customer satisfaction has always been our number-one priority.
Highland Moving can assist Calgary companies in all stages of the office moving process. We offer packing and unpacking services along with various storage options and storage facilities at our Calgary bonded warehouse. Our teams are also highly trained to perform office furniture installations for state of the art, advanced office furniture systems.
Allow Highland Moving to take care of your Calgary corporate relocation. Let our business move your business. Contact us today for a quote.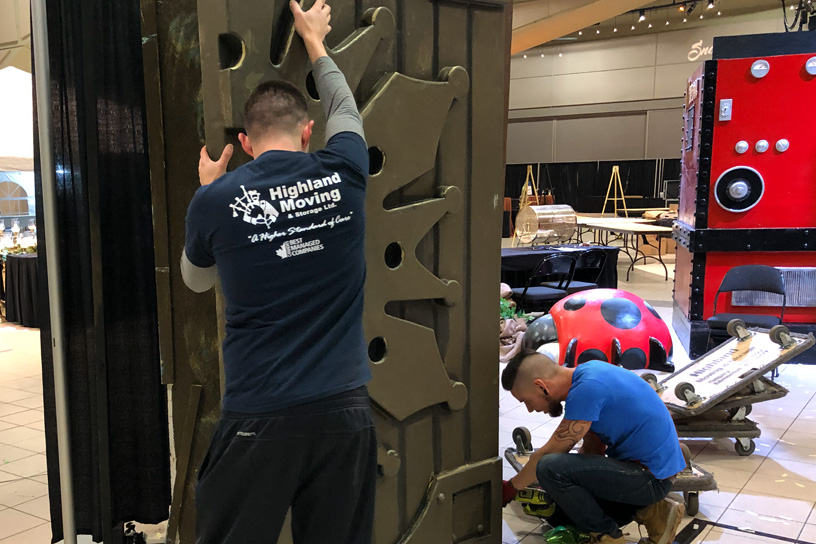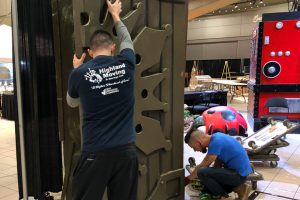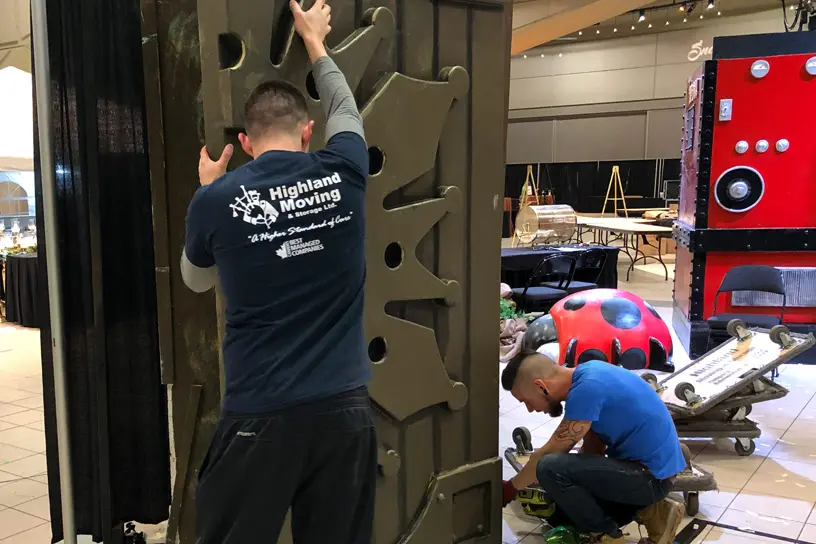 Let Highland's Edmonton office movers accommodate your upcoming move around your business hours. Our team will even work through the night or weekend to ensure that your move is successful.
We have over 83 years worth of Edmonton office moving experience. Regardless of the size of your organization, and whether it's moving locally, or is undertaking a large corporate relocation requiring move management services, Highland Moving Edmonton can assist you with all of your office moving needs.
Highland Moving can accommodate companies in all stages of the office moving process. We provide packing and unpacking services, along with storage options.
Our Edmonton office mover professionals are trained thoroughly to ensure that your office move will be successful. Our teams are also highly trained to perform office furniture installations for state of the art, advanced office furniture systems. Allow the experts at Highland Moving to take care of your corporate relocation.
Let our business, move your business. View our office moving tips for additional information.
Industries in Canada we have worked with
Work with Highland's office movers to accommodate your upcoming move.
Accommodation and food services
Administration, business support and waste management
Agriculture & forestry
Arts, entertainment and recreation
Construction
Educational services
Finance & insurance
Healthcare
Information
Libraries
Manufacturing
Professional, scientific and technical services
Real estate and rental
Retail trade
Transportation and warehousing
Utilities
Wholesale trade