Qualified International Moving
our subsidiary company is an affiliate of FIDI
International moving demands specialized skills. For this reason we created a subsidiary company, Starline Overseas Moving to expertly handle international moves.
Starline employs professional freight forwarders who understand all facets of international moving, including customs clearance, international documentation and air and sea freight.
Our International Moving Services include:
Shipping Services. 
Shipping Containers.
Crating Services.
Vehicle Shipping & Transport AND More.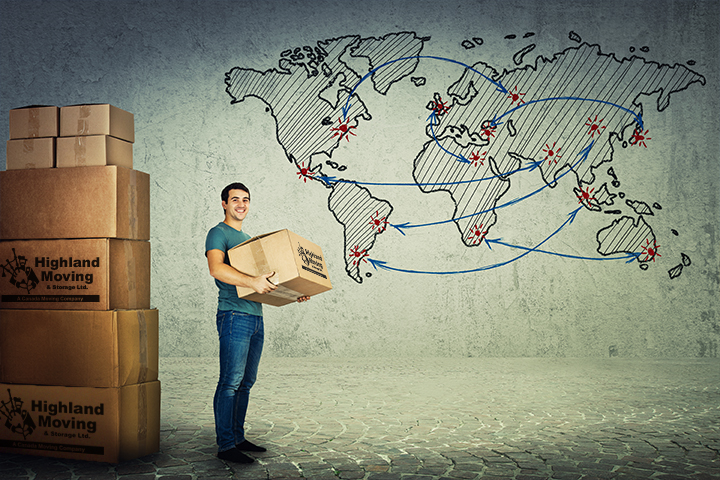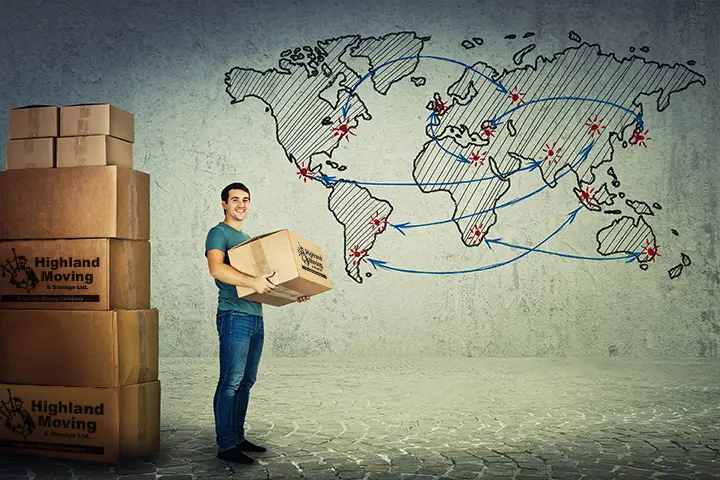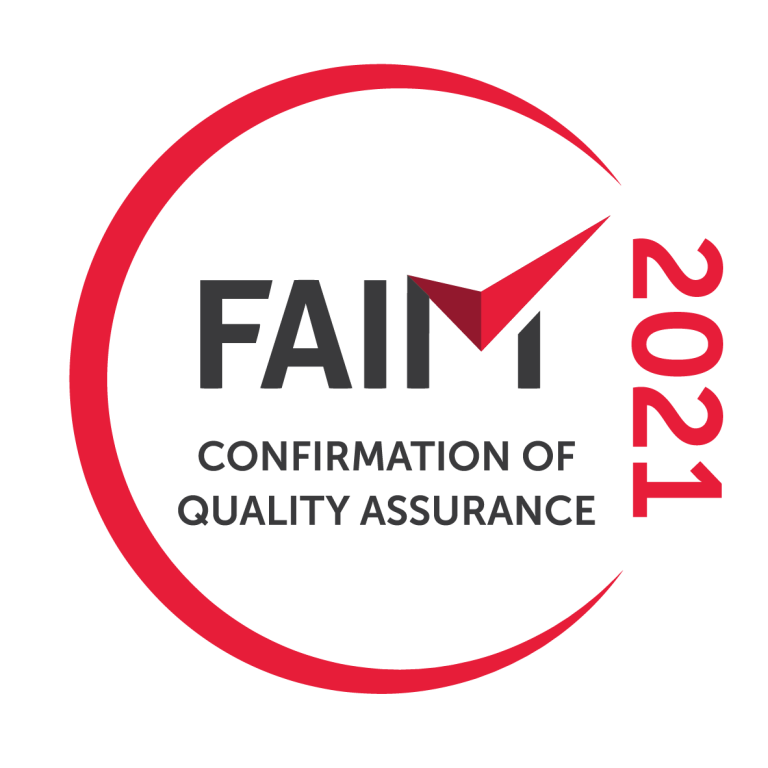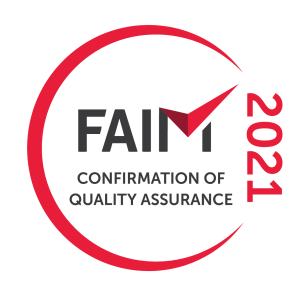 Starline is affiliated with FIDI, the world's premier international moving network. Working with our global partners, we'll skillfully look after your international relocation.
Direct, effective communication is the key to outstanding customer service. For that reason, we utilize Relovision, an all-encompassing customer service software program that ensures the best possible and prompt service for our international clients.
Our outstanding customer-service record reflects the pride that Starline international moving teams have in our relocation workmanship.
We offer complete packing services, long-term storage and all-inclusive import services. Highland Moving can also arrange for the safe handling and transport of your vehicle worldwide.
For more information about moving internationally and our services visit Starline Overseas Moving.
Need more information on moving to the USA? Contact one of our relocation specialists Now!
EARN Airmiles For Your Move
Get 1 mile for every $30 spent*. As a Member of United Van Lines Canada you'll be able to boost your AirMiles™ balance!
BONUS OFFER (LIMITED): Collect 100 Bonus AirMiles™ When You Move. Get More Details Now!
*Some conditions apply.
Highland Moving is a leader in the shipping industry. We are the moving, storage and shipping company you can count on to deliver on time and budget. We specialize in shipping special products, unique items and high valued items. Highland Moving shipping services  include:
Shipping Containers
Home delivery of valuable goods
Office and commercial moves
International Shipping
Freight Forwarding
Office furniture and equipment moves
Fine art and exhibit shipping
Retail store fixtures and rollouts
Medical and scientific equipment shipping
By utilizing our shipping company, we can assure you that our quality of service is top of the industry. For your next shipping needs, choose Highland Moving as your shipping service company to assist with the transfer.
Starline Overseas Moving, a subsidiary of Highland Moving & Storage, utilizes a wide range of shipping options to ensure that each of our customer's needs are met. Your International Relocation Specialist will assist you in determining which type of shipping containers are best suited for your overseas shipment.
We offer the following types of shipping containers for our clients:
Lift-Vans
Lift -vans are constructed from plywood with a 2-inch by 4-inch wooden frame.
Skids are installed on the bottom of these type of containers so they can be moved around by a forklift.
The standard size of a lift-van is 185 to 210 cubic feet; other, custom sizes are available to hold bulky items.
Lift-vans are a great option, as they can be easily inspected for customs clearance.
This option is typically utilized when an overseas shipment weighs less than 4,000 pounds.
Steamship Containers
Steamship containers are typically constructed from steel.
Due to their construction, this type of shipping container offers the best form of protection.
20-foot steamship containers will hold up to 1,100 cubic feet while 40-foot steamship containers hold approximately 2,200 cubic feet.
This type of shipping container may not be available for shipping to certain foreign countries it is best to check with your International Relocation Specialist.
Can result in a lower transportation cost if the minimum requirement for volume and weight are met.
Full Container Load (FCL) – Sole Use Container
With this type of shipping container service ensures that the container only carries your goods to your new destination.
FCL shipping is typically the most economical method of shipping because the entire container is utilized.
FCL shipping generally also provides the fastest transit times, as there are usually no delays from waiting for other freight shipments to load on the container.
Less than Container Load (LCL) – Consignments
This service is utilized when a shipping company has an insufficient amount of cargo going to a destination; it works with other shipping companies and freight consolidators to consolidate a shipment going to the common destination.
LCL shipping requires all goods to be crated to ensure they are protected during the transit.
Unfortunately, due to the necessity of crating the goods and the higher freight cost involved, this can be a more expensive method of shipping goods overseas.
Groupage Service – Shared use Container
Groupage service is utilized when we can consolidate several household and personal shipments into one container sharing a common destined destination.
By putting together shipments, we are able to pass along freight savings to you and because only household and personal effects are loaded onto the groupage container, it is not necessary to crate all the goods prior to shipment.
This is the most economical type of shipping available but may involve, longer transit times if not all of the shipments needed to complete the loading of the container are available at the same time.
Air Freight Containers
These containers are constructed from triple-layered corrugated cardboard.
Air freight shipments range in size from 18 to 96 cubic feet.
This type of shipment is restricted to specific dimensional specifications in order to pass through aircraft cargo doors.
One of the most important steps in ensuring a successful move is properly preparing and packing your valuable items. For supplementary protection, Highland offers crating services and builds custom wooden shipping crates to properly safeguard items such as marble tabletops or artwork.
When accurately built, shipping crates provide elevated protection for your goods. Highland Moving has an abundance of knowledge and experience to draw from to ensure your items are crated properly. Appropriate crating means that the product is blocked completely so it cannot move or shift inside the crate during shipping . Having the proper support in a crate, your valuable items will arrive safely at their new destination, whether it's at the end of a long distance move, or you're moving internationally or overseas.
Some of the benefits of crating with Highland Moving are:
Additional time to deal with more critical details of your upcoming relocation
Ample protection from any physical damage
Additional protection from any elements
Ease of handling and storage
Highland will work closely with you to ensure that your valuable goods are properly packed into our custom-made wooden crates, while also ensuring the shipment is as cost effective as possible. If you are interested in our custom wooden crating or any of our other moving services please ask one of our representatives to give you a free no-obligation moving estimate. Our experienced moving team is just a phone call away to meet each and every exclusive crating requirement
Vehicle Shipping and Transport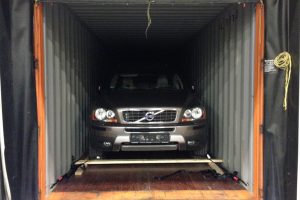 Highland Moving can make arrangements for vehicle shipping or the transportation of recreational vehicles. Depending on the circumstances (size of shipment, time requirements ans so on), there are a couple of options available. After careful review, your Relocation Coordinator will advise if your vehicle should be loaded onto the moving van or travel separately via a third- party service.
On the van, your vehicle is properly strapped down and padded to protect. A detailed report on the condition of the vehicle (i.e., dents, scratches, rubs, paint condition, cracks, etc.) will be completed and signed by you and the driver before the vehicle is loaded.
Highland's third-party carriers have been carefully selected for their years of specialized experience in vehicle shipping, in enclosed rail-cars or state-of-the-art enclosed auto transporters.
Preparing a Vehicle for Transport
Deactivate the alarm system.
Wash the vehicle thoroughly for an accurate inspection.
Remove all personal items from the vehicle; only a spare tire and jack should be left in the trunk.
Make sure the gas tank is no more than a quarter full.
Secure or remove any loose parts, such as ground effects, spoilers and wide mirrors.
Secure any tears or open seams on convertible tops to prevent further damage.
Make sure the radiator has adequate levels of fresh antifreeze.
Make sure the battery is secure and has no leaks.
For information on how to import a vehicle into Canada, visit the Registrar of Imported Vehicles.