SECURE & Clean Storage Solutions
Storage With Climate Controlled Facilities and Security 24 hours 7 days
Highland Moving provides one-stop shopping for all of your moving and storage solutions.
Our 22, 000 sq. ft  in Calgary and 24,600 sq. ft  Edmonton storage warehouse have short and long term storage available.
Our rates are competitive and our storage facilities are:
Clean and secure.
24 hour 7 days a week surveillance.
Canada Customs bonded facilities with high security controls.
Climate controlled.
Palletized and equipped with sprinklers.
Pest controlled.
Contact Us for Pricing or to Speak to a Storage Coordinator Now!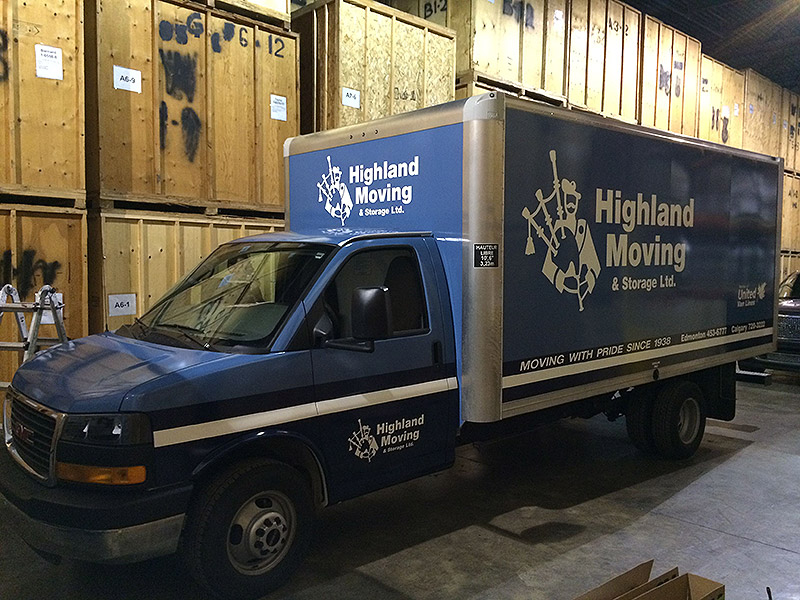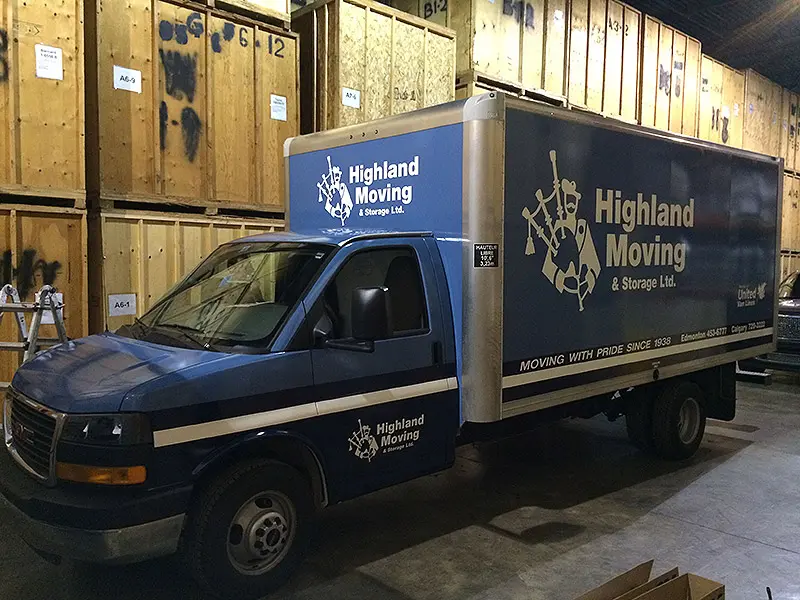 If you are moving long distance and require storage at your destination city, our partners with United Van Lines (UVL), Canada's largest moving network, provide this service; we'll be happy to arrange this for you.
What To expect when using our storage facilities
Your goods will be fully padded in clean, quilted blankets at your residence* (*some conditions apply).
A detailed inventory will be prepared before being transported to our Calgary or Edmonton facilities.
At our warehouse, your goods are then placed in furniture storage vaults, which hold approximately 1500 lbs each. This is equivalent to about one room of furniture.
For tracking purposes, each container vault is logged in your electronic file in our move management system.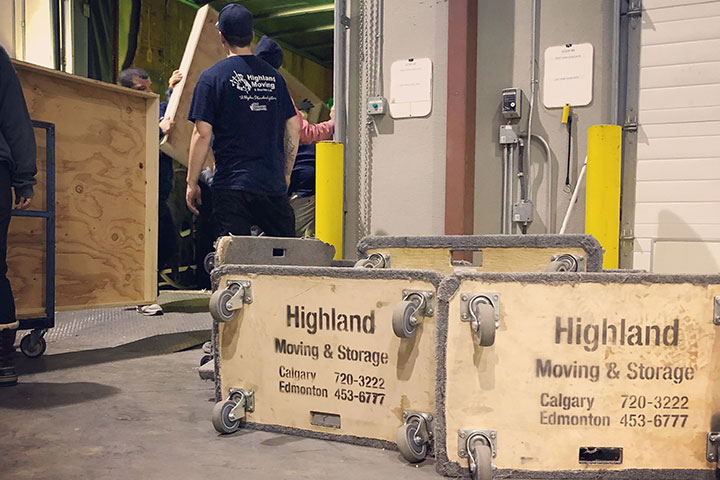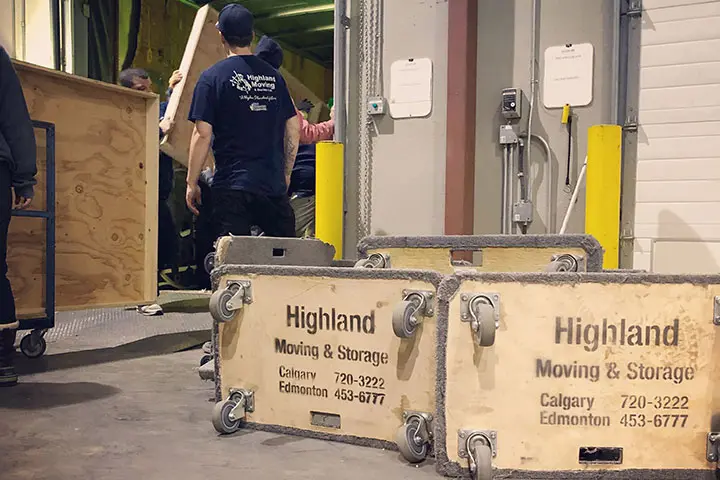 Calgary & Edmonton storage solutions
Highland Moving provides Calgary, Edmonton and surrounding areas with storage solutions with our customs-bonded warehouses.
Our Calgary and Edmonton warehouses can accommodate any type of storage needs you or your business may have.
In addition, the storage units are kept under high-security surveillance and are pest controlled. For additional peace of mind, we offer full protection valuation options.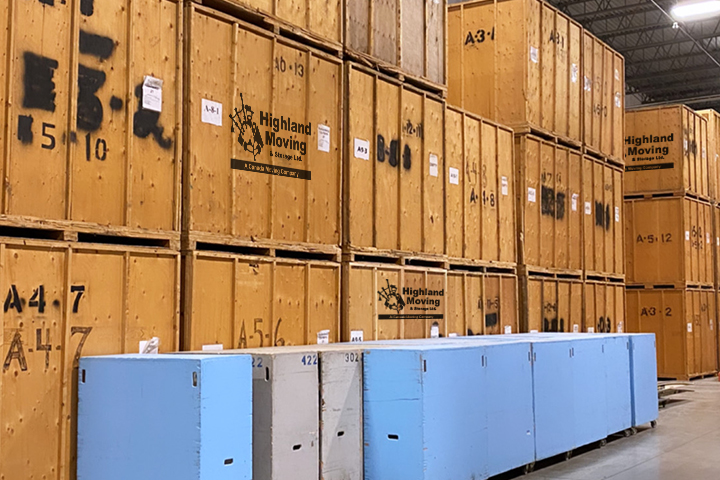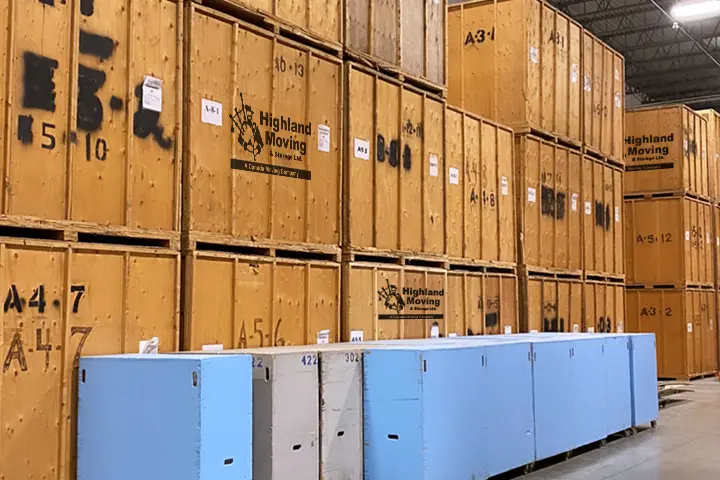 Regardless of the length of time, our branches in Calgary and Edmonton will ensure that your belongings are properly crated and stored with the highest care.
At our warehouse, your goods will be placed in storage vaults, which hold approximately 1,500 lbs each. This weight is equivalent to about one room of furniture.
Storing your valuable goods at our facilities will provide a sense of ease. We promise to handle all your personal belongings with the proper care and attention that they need.
Within both Edmonton and Calgary, Highland is known for our reputation in our industry. We pride ourselves on this reputation, and enforce the highest level of standard from our staff.
When choosing a facility, look no further than the tradition of Highland!
Moving and storage containers
Moving long distance with Highland Moving offers you the choice of transporting your household goods by moving truck or by storage containers (via United Van Lines).  
Identifying your moving needs will help to determine the best method of transportation for your situation.
Moving by container provides some unique benefits: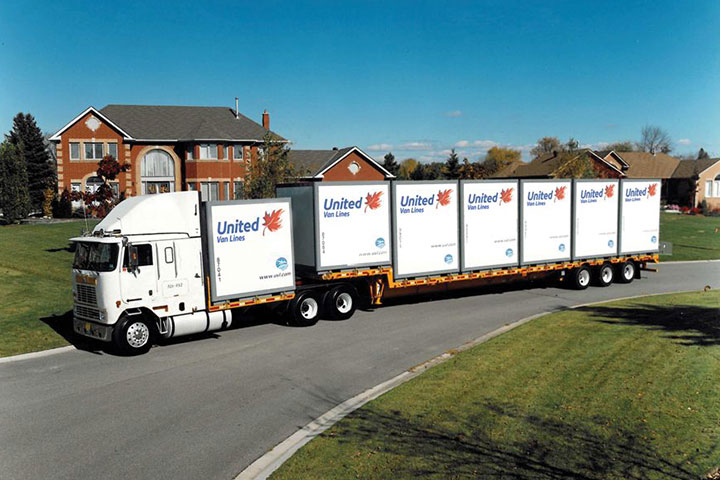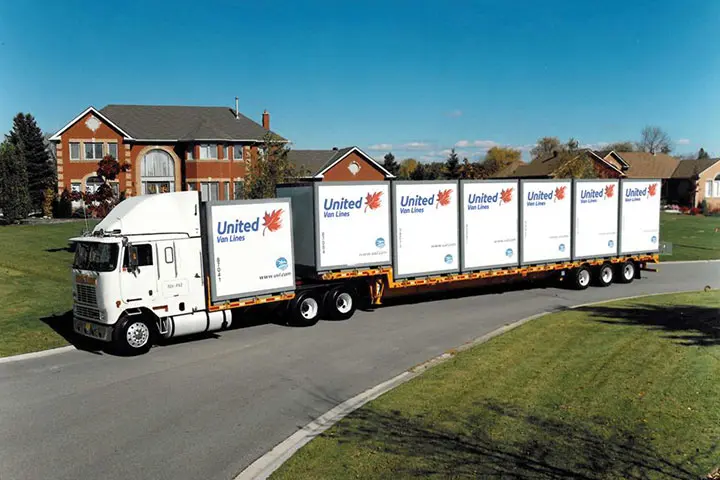 Exclusive use of each storage container: Your household goods can be securely stored in their own container, separate from other shipments.
Eliminates container double-handling fees: A container shipment requiring short-term storage, can be stored without the shipment having to be unloaded from the container.
Flexible transit times: Using our transit time schedules, moving containers can handle most delivery schedules with ease. When moving by container, delivery schedules can also be extended for up to 30 days if needed.
Reduces rates: Call Highland Moving today to learn more about container storage.