Why Choose Highland Moving?
Consider The Advantages
Providing families with the best relocation experts and services available, Highland makes relocation a breeze and minimizes lost executive time. Whether you are moving across the city, or the country, Highland Moving and Storage Ltd. is here to help.  Highland Moving and Storage's relocation program is used by many of Alberta's largest companies. Over a century of service.
As Canada's largest family owned moving company, Highland Moving puts our experience to work for you. Founded in 1938, Highland Moving and Storage Ltd. has the experience and track record moving families and businesses across cities, the country and around the world. Our team is comprised of relocation experts that want to help you move.
Competitive Pricing
With our access to moving partners worldwide, Highland Moving provides rates that are fair and competitive. Corporate clients who regularly transfer employees are eligible for volume discounts, without compromising quality of service. We will provide you with a corporate moving tariff, which will apply to all of your moves. This will save you time as it easily completes your own corporate policy.
Choose Alberta's Relocation Experts
As one of Canada's top corporate relocation movers, Highland takes pride in providing consistent corporate relocations that have been the hallmark of Highland for three generations. Highland is an Alberta based company and is proud to serve Alberta's largest corporations.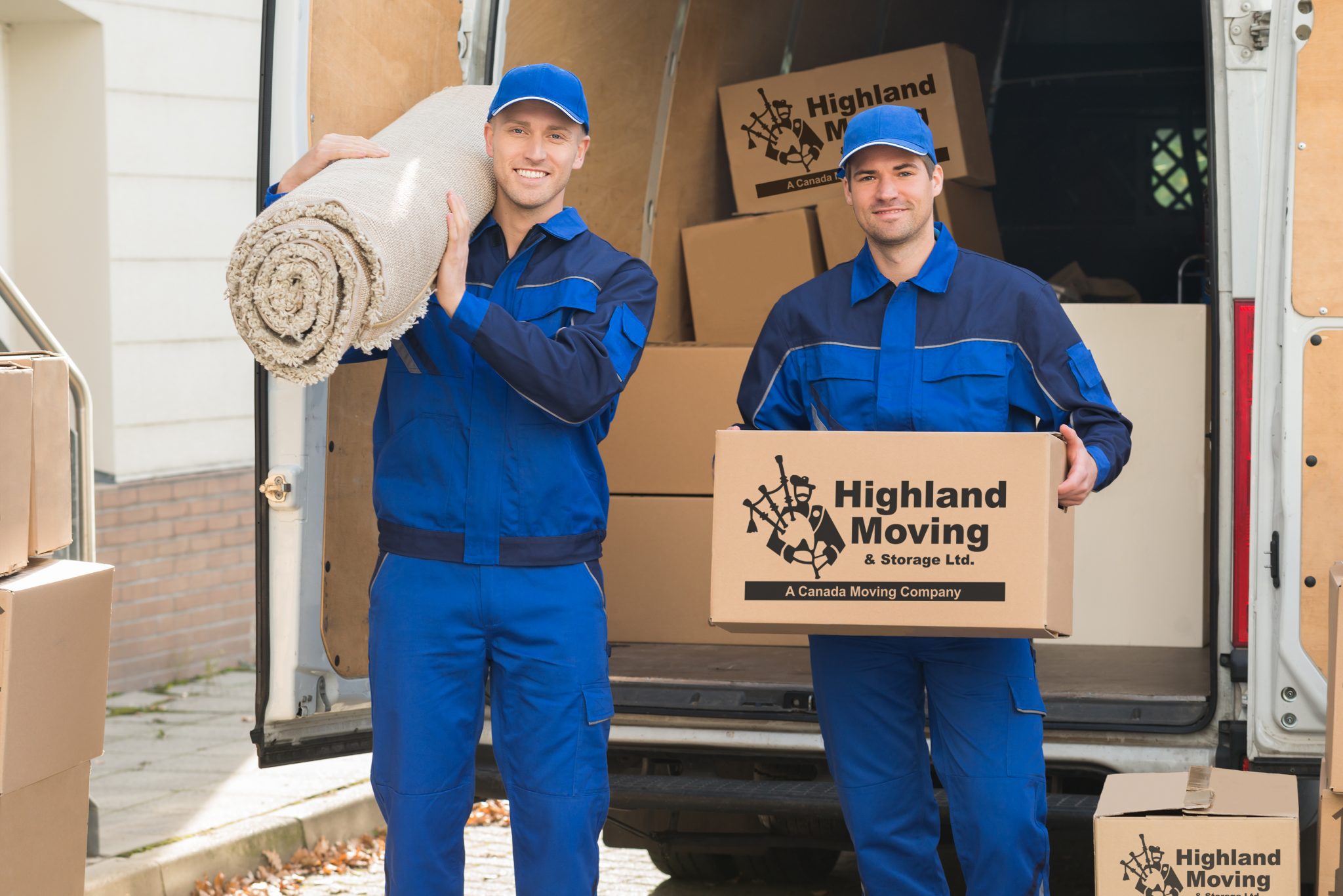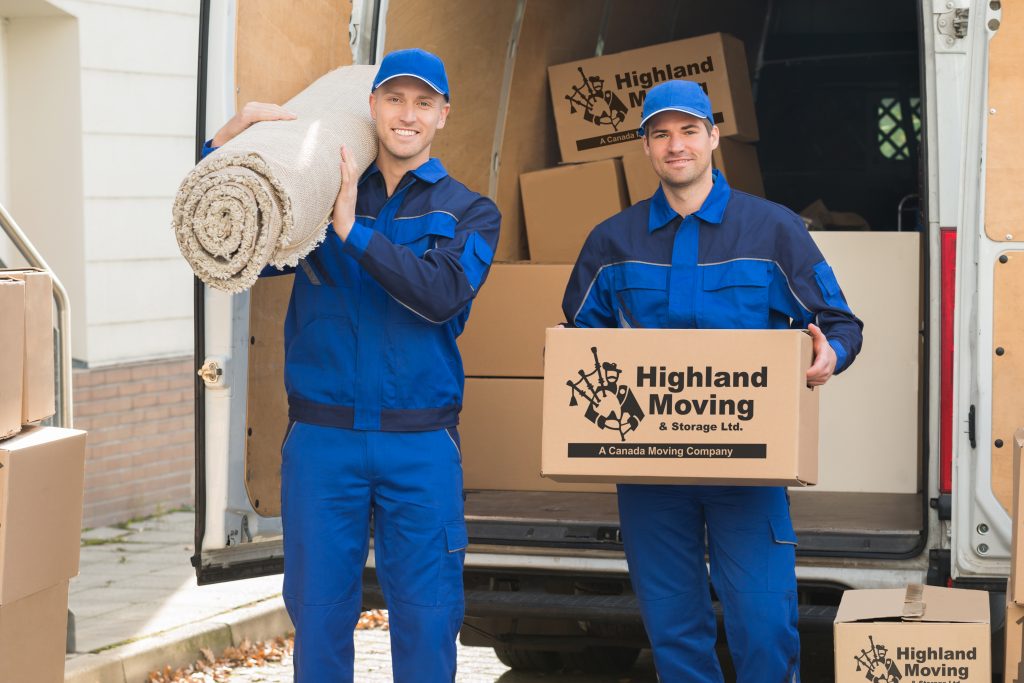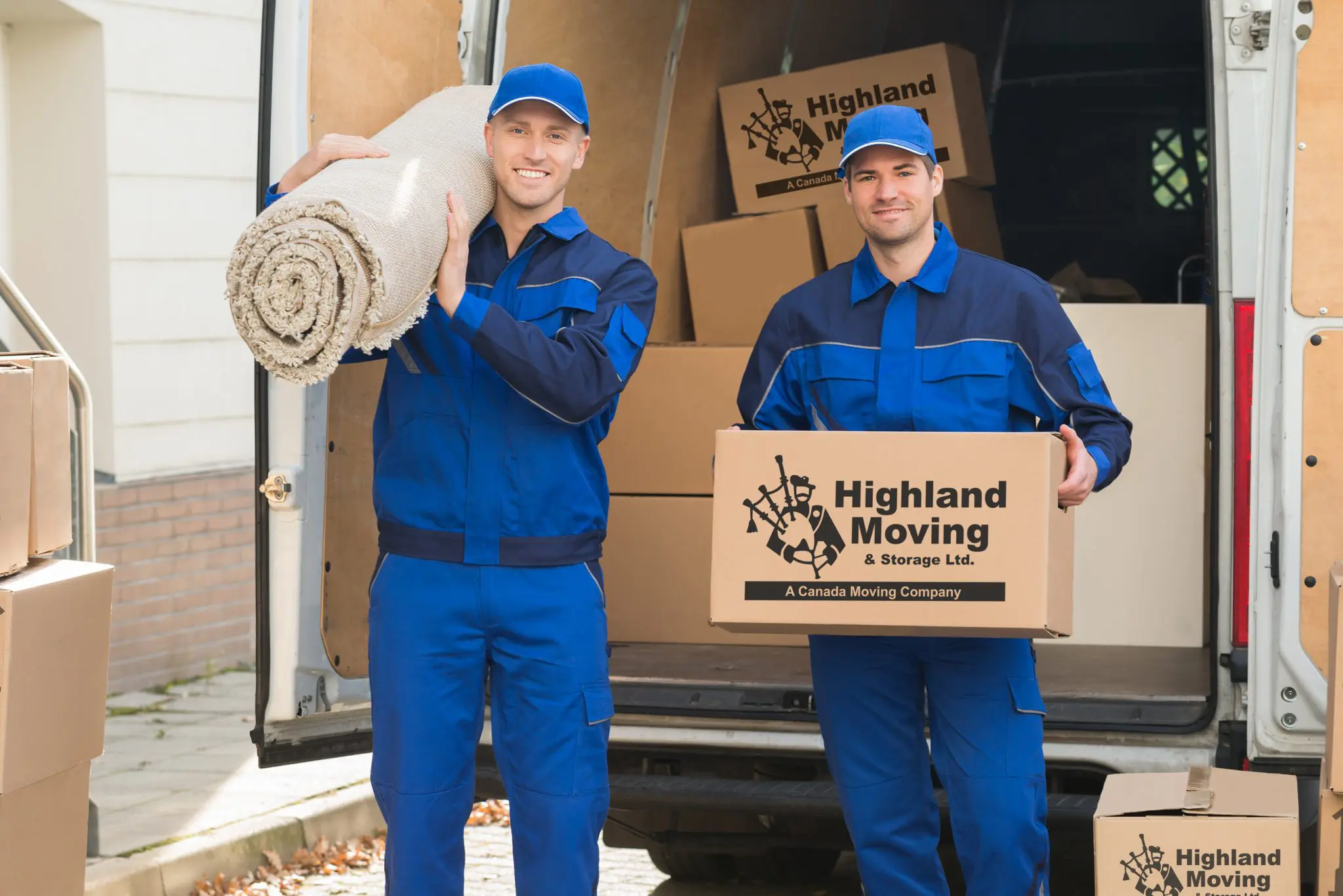 Highland offers many enhanced corporate and commercial moving services benefiting both the corporation and your transferring employee:
Traditional Moving Service: Now rarely done in the moving industry, Highland keeps the same crew together to provide all services required by the transferee from origin to destination including packing, loading, transporting, unloading, un-packing and set up of the household. The traditional move service limits stress on the transferee by eliminating frequent crew changes. This single-source responsibility substantially reduces damages and claims. This service is dedicated to contracted corporate relocation clients and is available in Western Canada only.
Move Management: Highland Moving offers our corporate relocation clients direct online access to ReloVision, our proprietary move management software. A complete move history, as well as the current status of each individual move, is available online and in real time. In addition, custom reports can be easily developed to suit your individual corporate needs. 
Destination Library: Together with United Van Lines, we maintain the most extensive destination information library in the moving industry. Information about the geography, history, taxes, educational resources, transportation and more is available to your transferees.
Crew Selection: Particular attention is paid to crew selection for corporate account transfers. Relovision provides up to the minute customer service-performance reports on all of our employees allowing us to select only the best for our corporate relocations.
Reliability: Having Alberta's largest moving fleet means we are able to reserve equipment for last-minute moves during peak periods for our contracted corporate clients. Highland Moving has not refused a move for a contracted corporate client during any season in the company's history. You can depend on us.
Destination Services: Ensuring your employees settle in and experience a smooth transition to their new location is key to a successful corporate relocation. Highland offers a suite of destination services for most Canadian locations that will help to eliminate relocation stress and allow your employees to focus on their new roles. These services include:
Area Orientations
Rental Search & Temporary Accommodation
Settling-in Services
Contact Us to Request Your FREE Moving Estimate!